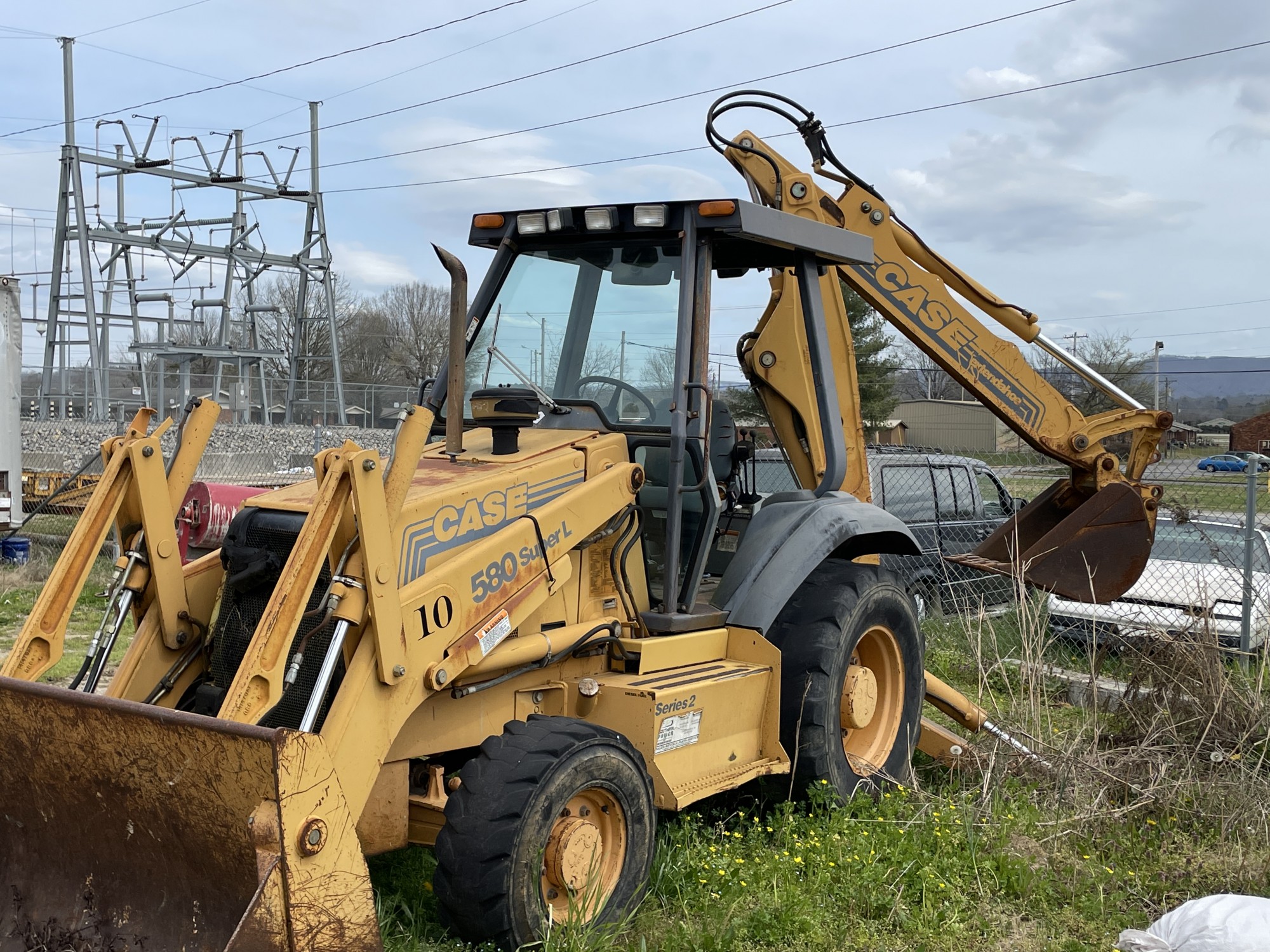 Live Auction May 21, 2022  
On-Site/In Person Surplus Equipment Auction! 
NOTICE: To bid on items you must have an account.
Click the "Register to Bid" button below to create an account.
Announcements
Sellers/auctioneer not liable if anything is left. 
Register to bid on site, day of auction.
Full Item List
2001 Chevy Tahoe, Case backhoe, Milwaukee weedeater, 2 sets of lockers
2006 Chevy Impala, 2006 F150, playground slide, 2008 International work truck
Long-wheel base camper, 2005 F150, black Ford truck bumper, 2010 Dodge Ram 4500
flashlights, fire suits, etc., 0-turn Mower, Snapper self-propelled mower, Paver
filing cabinets, 500 gallon tank, wheel,
Daihatsu Hijet, red trailer, aluminum benches
Super Z Mower, Woods bush hog, tank w/ wood stand
round tables, snow plow attachment, 25 gallon sprayer
2007 Silverado, concrete mixer, Two 2014 Dodge Chargers
2002 Silverado, Carlton stump grinder, 2012 Dodge Charger
1996 GMC Dump truck, F150 truck bed cover, 2011 Dodge Charger
F350 service truck bed, green containers, Ford F150
2006 Chev truck, round ice cooler, Box of drills
stop lights, baby swings, Two office desks
2007 Silverado, salt spreader, Generator
Chev Dump truck, sprayers, box of brand new lockers
International Fire truck, 2 Bolens push mowers, 3 electric heaters
| | |
| --- | --- |
| | |
| Buyer Premium | 10% added to final bid.  |
| Payment Terms | PayPal, Cash, Cashier's Check, Personal Check (funds must clear before item pick up) |
Please make sure you have read the terms of this auction before bidding.
Payment:  PayPal, Cash, Cashier's Check, Personal Check (funds must clear before item pick up)
Buyer's Premium: 15% Buyer's Premium to be added to highest bid of each lot to determine the final sales price of that lot.
Item Condition: All items are sold "WHERE IS/AS IS". Lots will be described as accurately as possible in terms of condition and operational status.  Buyer is responsible for inspecting and verifying the condition of the item of interest prior to bidding.
No Returns/Refunds: All sales are final.  There will be no returns or chargebacks.
Pick-Up: Removal is at the expense, risk, and liability of the purchaser. 
Sale Default: Auctioneer reserves the right to resell any property not paid for in-full within 24 hours of winning bid notification.
Vehicle Titles: Titles will be released at pick-up after funds have cleared. 
Auctioneer/seller reserves the right to withdraw, add, change or suspend any item of the auction sale.  Auctioneer/seller is not responsible for accident or injury during the inspection, sale, or removal of purchase and shall be held harmless in such an event.
Buyer responsible for removal of items day of auction. Please come prepared! 
Participants: Cities of South Pittsburg & Jasper, SVEC, Marion Co. Highway Dept.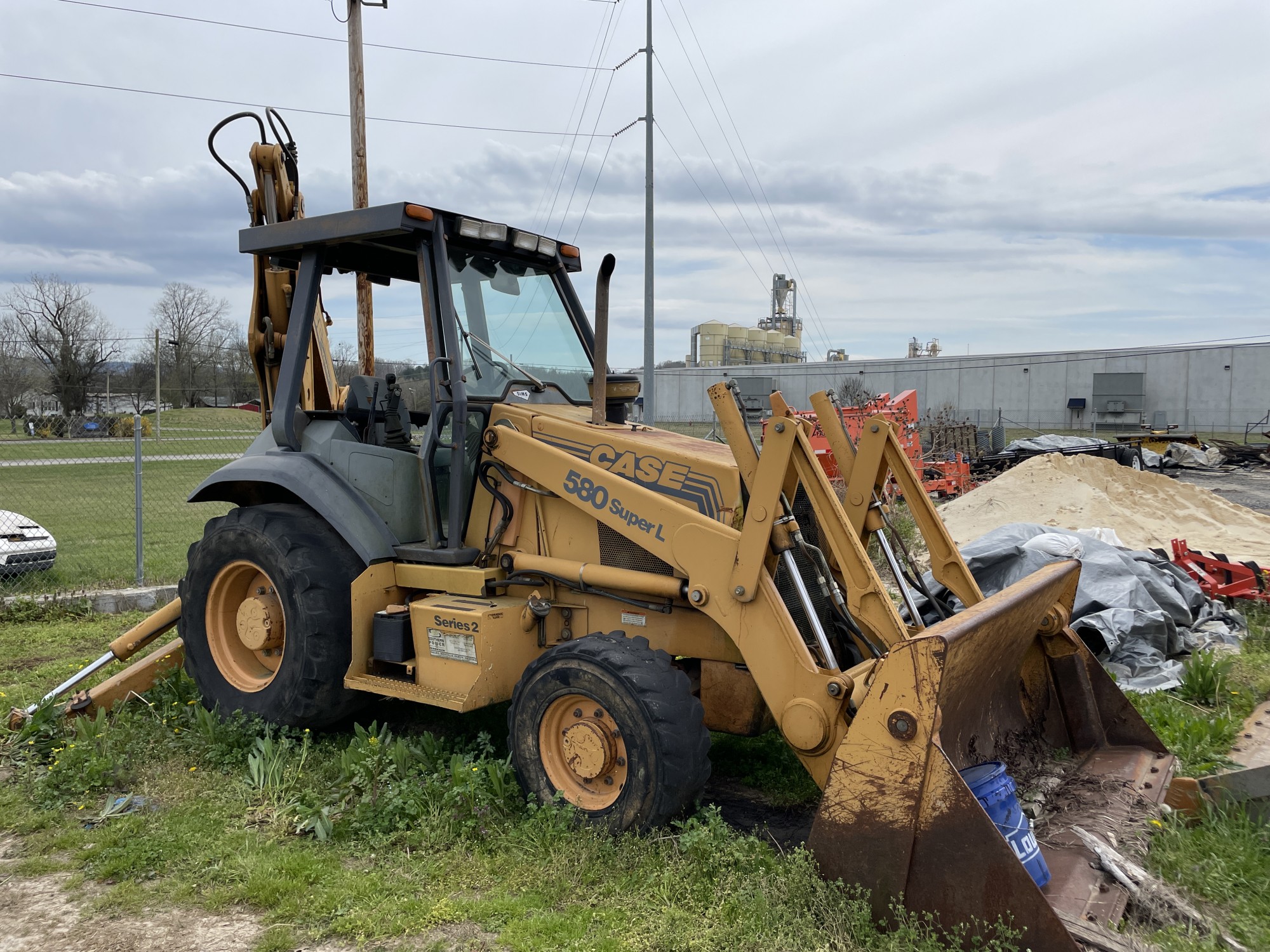 Backhoe
Case 580 Super L Backhoe
4789 hours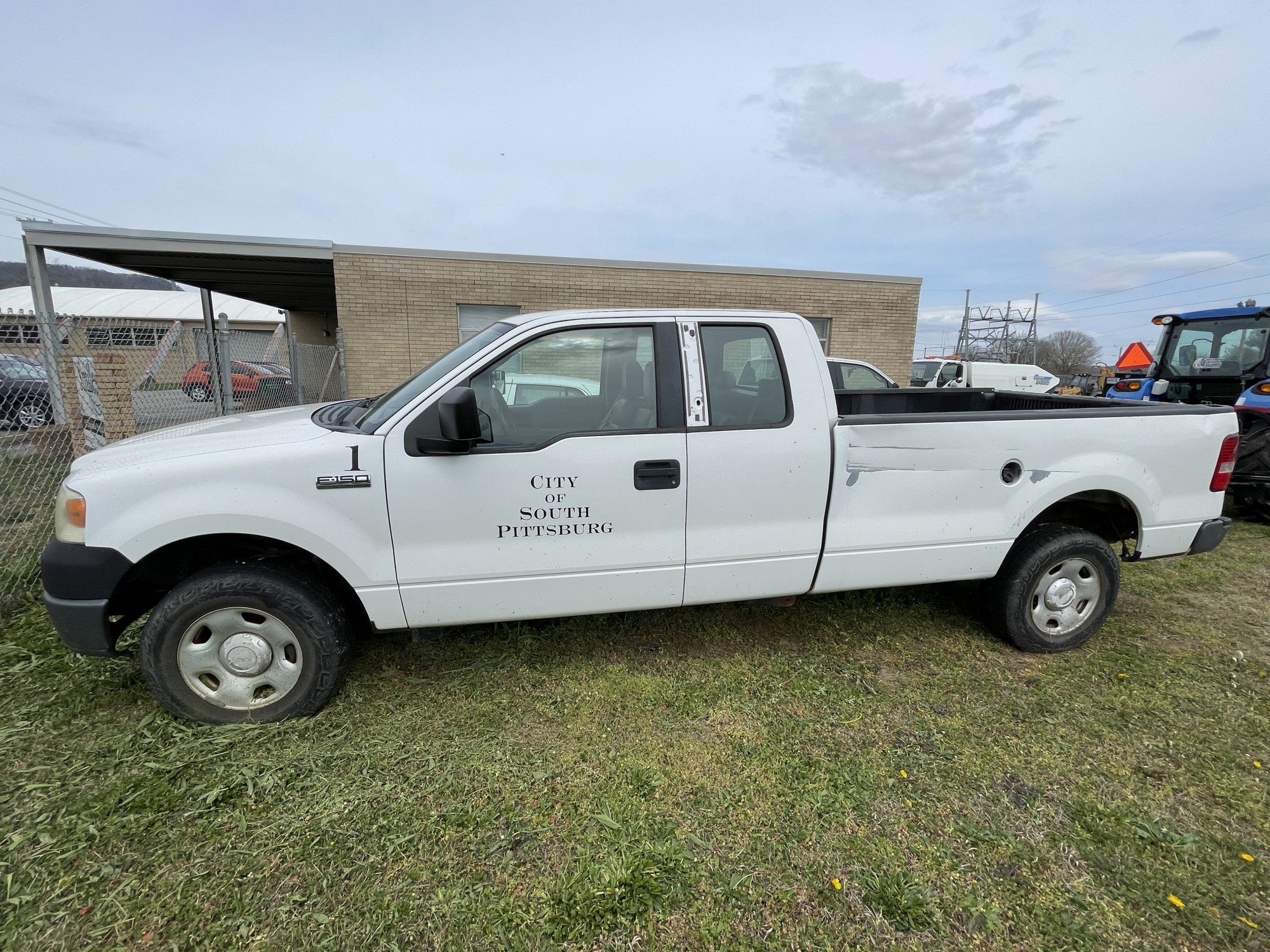 Ford Pickup
2006 F150 Truck "1"
198,648 miles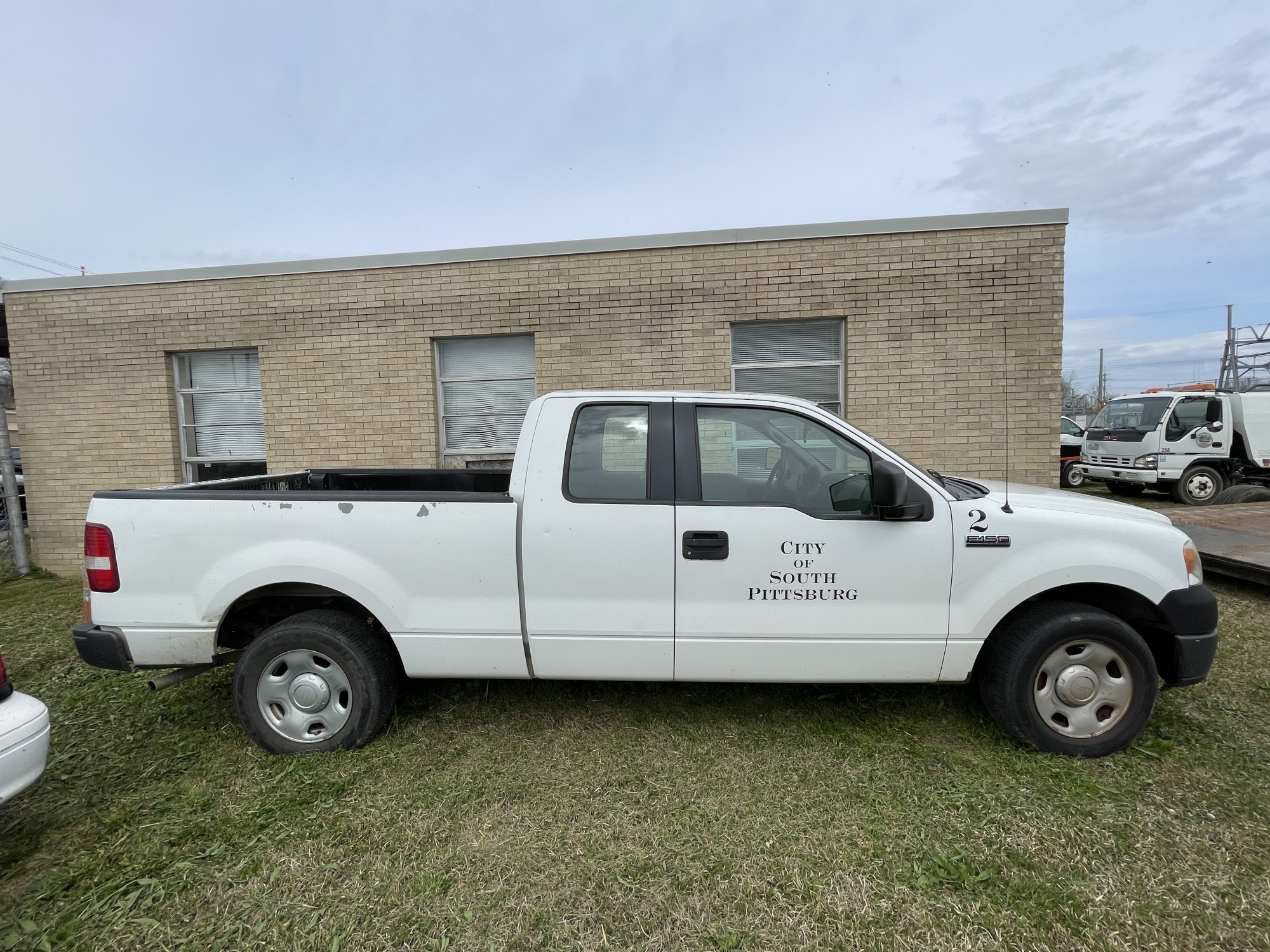 Ford Pickup
2005 F150 Truck "2"
173,638 miles
0 Turn Mower
HustlerSuper Z
Zero Turn Mower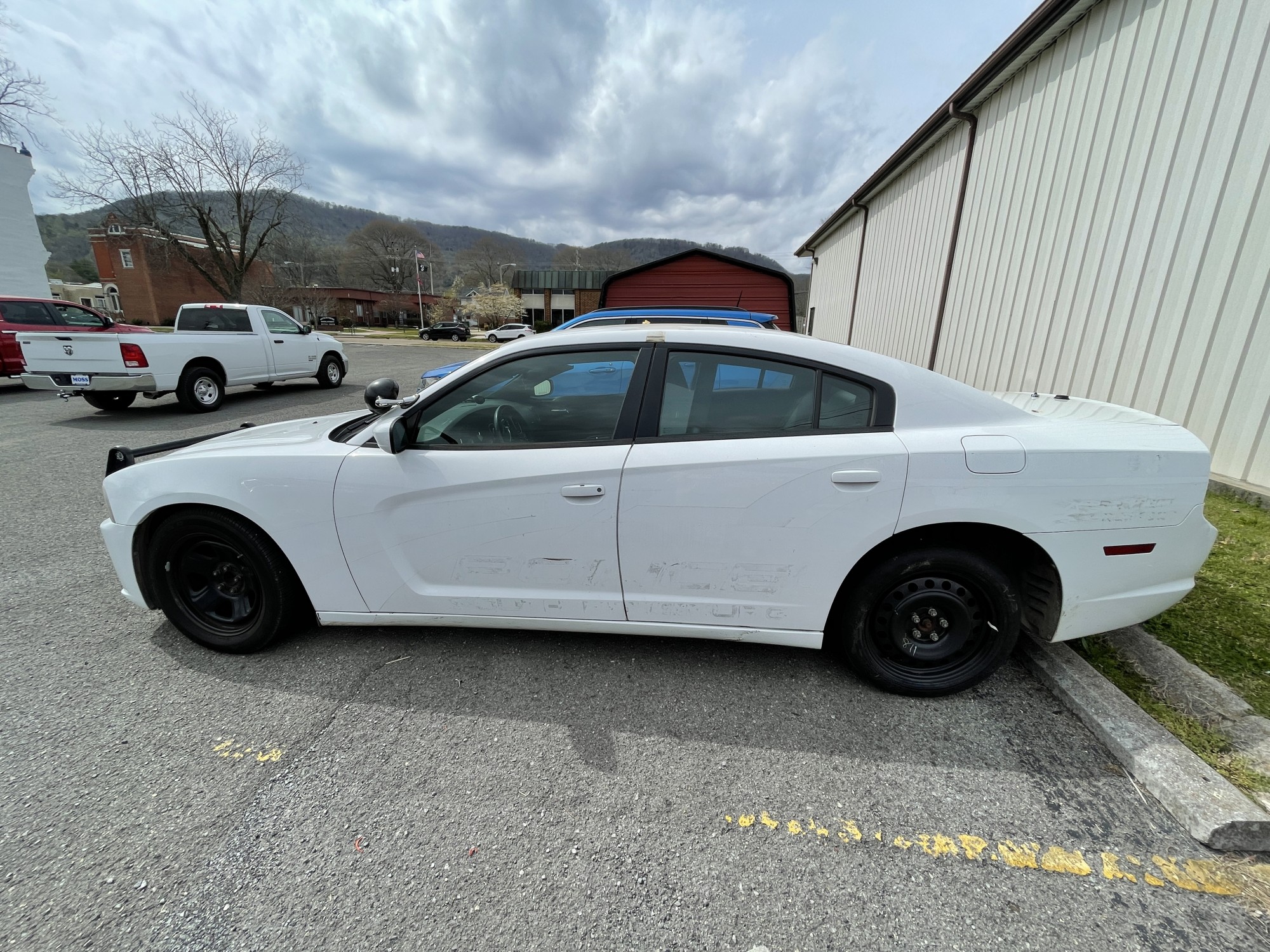 Dodge Charger "1"
2014 Charger, 119,634 miles
2C3CDXAG2EH152620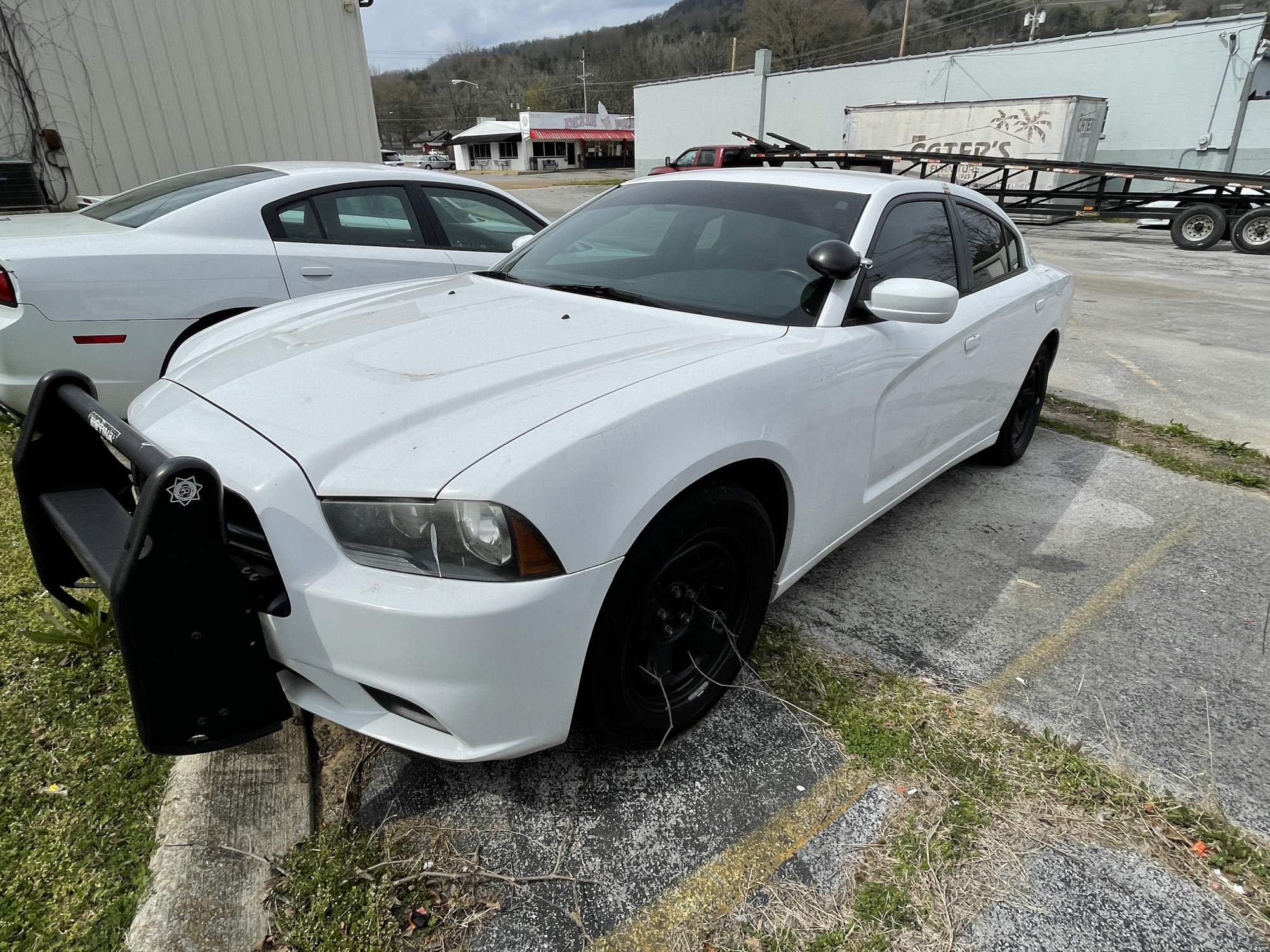 Dodge Charger "2"
2014 Charger 90,775 miles
2C3CDXAG4EH152621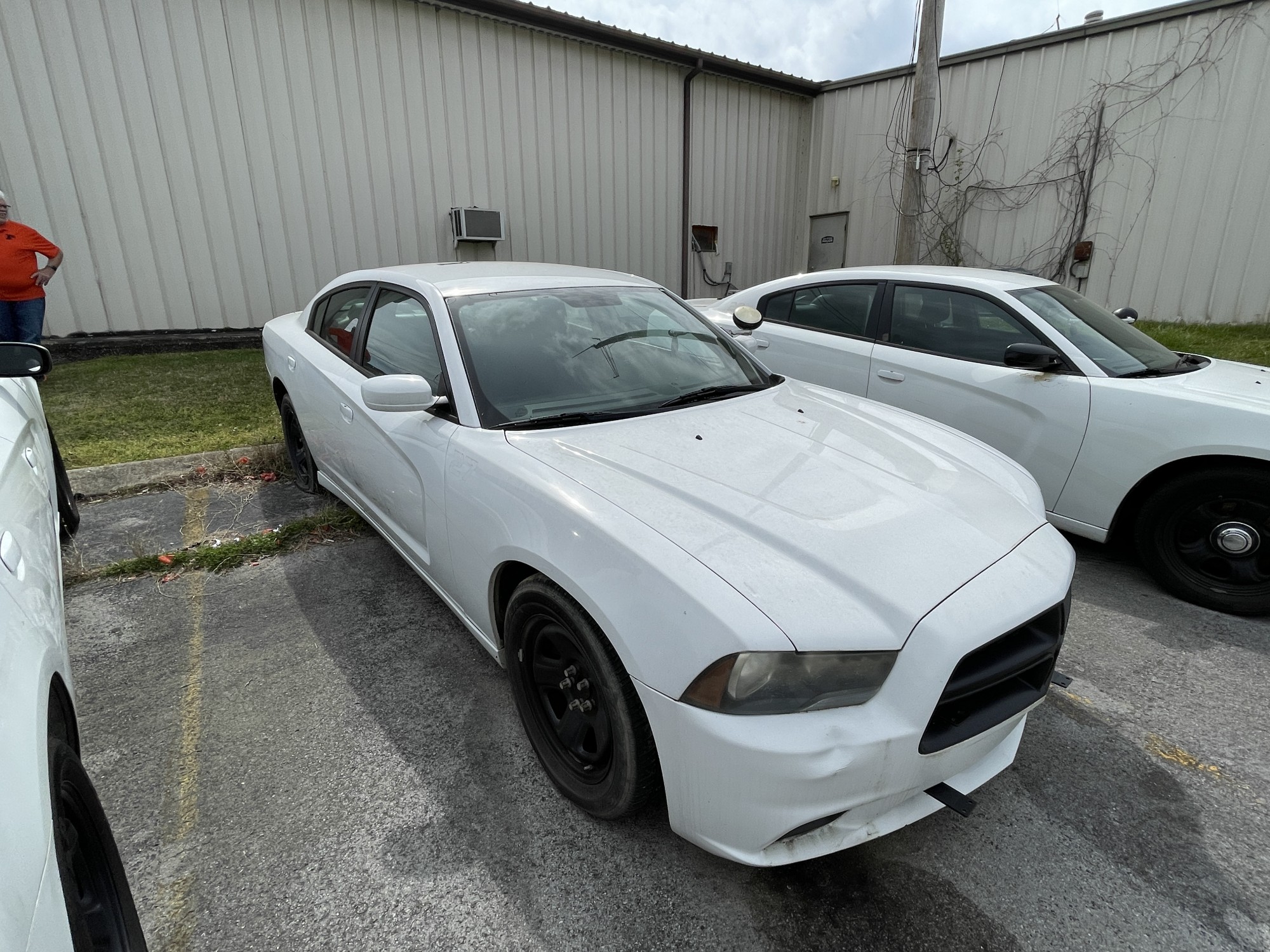 Dodge Charger "3"
2012 Charger, 125,582 miles
2C3CDXAT5CH226803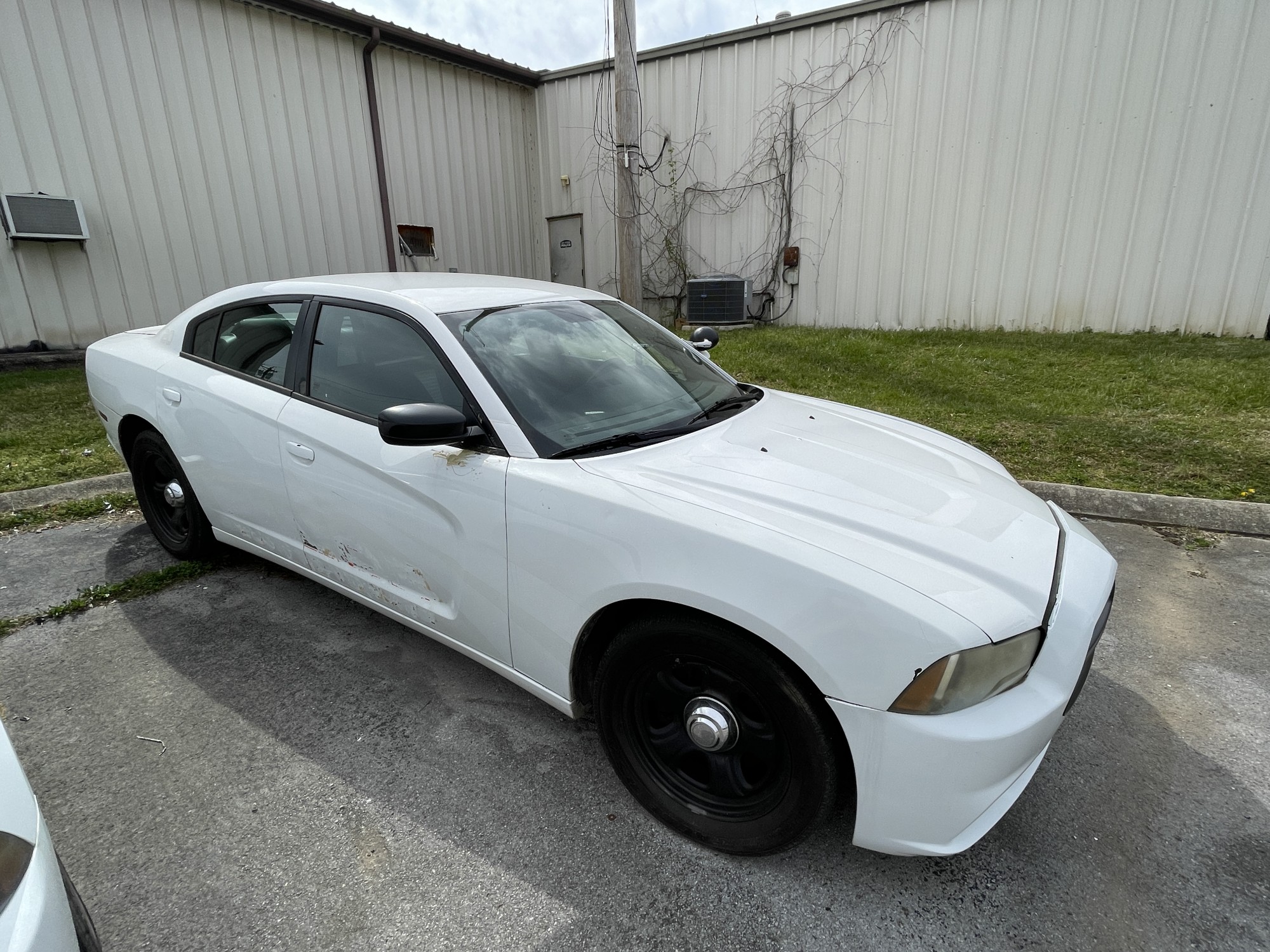 Dodge Charger "4"
2011 Charger, 150,181 miles
2B3CL1CT2BH540322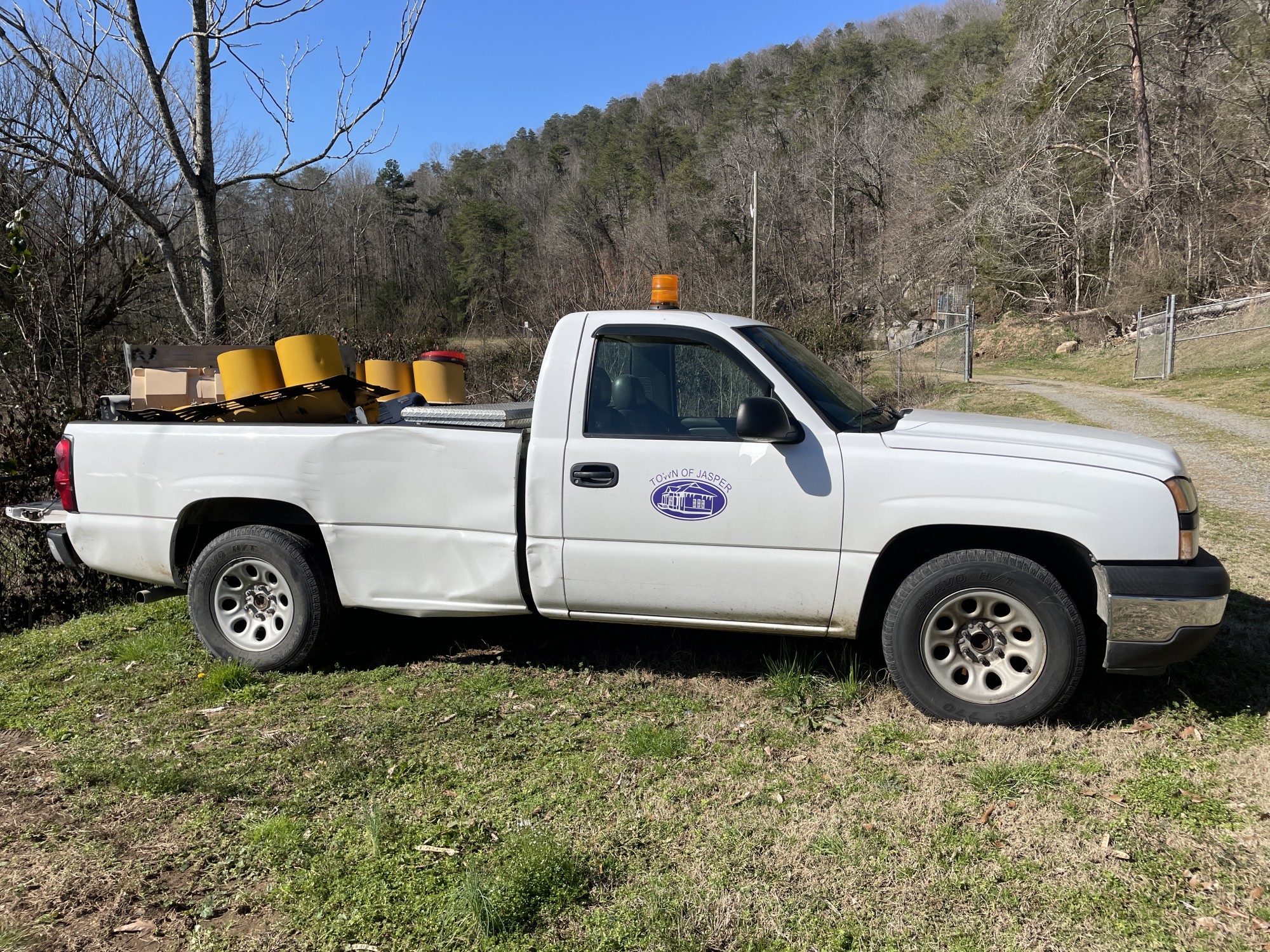 2006 Silverado
200,000 mi est., runs well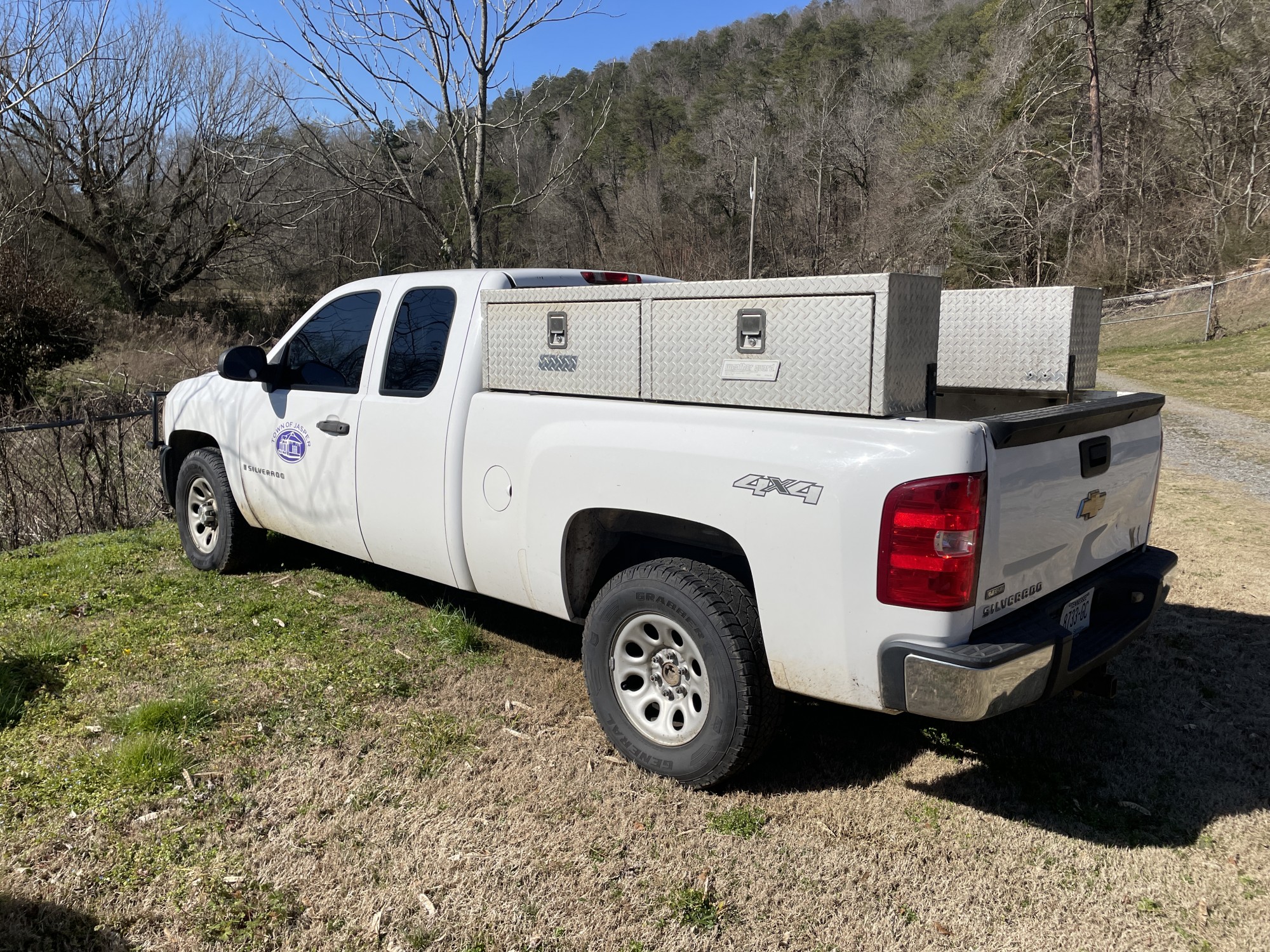 2007 Silverado
220,000 est. Tool box inserts, runs
2002 Silverado
200,000 mi est, long-wheel, took box. Runs! 
Daihatsu
Hijet truck, needs carburator
Super Z Mower
2007 Hustler, 2344 hrs, needs starter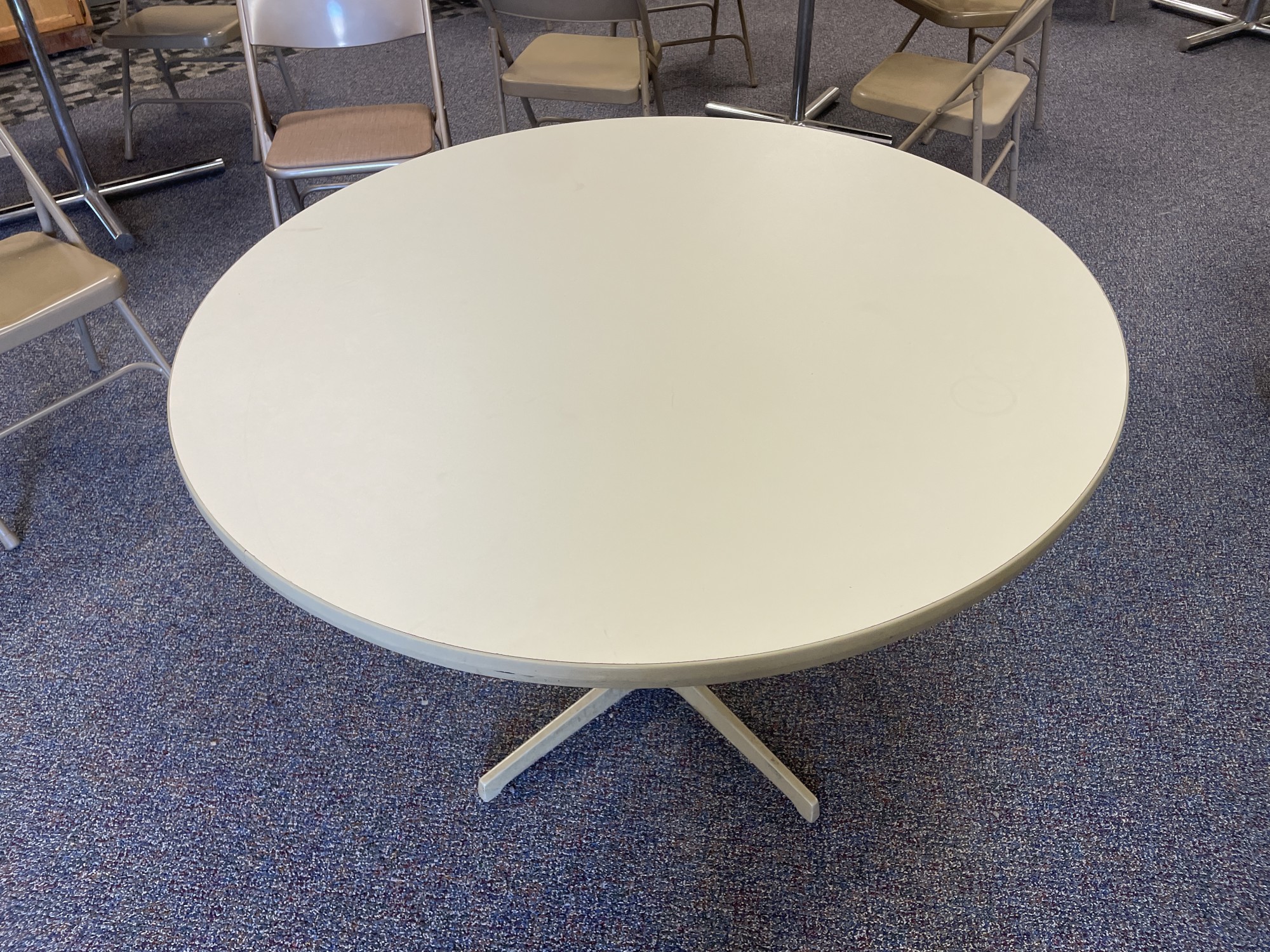 Round Tables
14 tables; will sell in lots of 7 or all together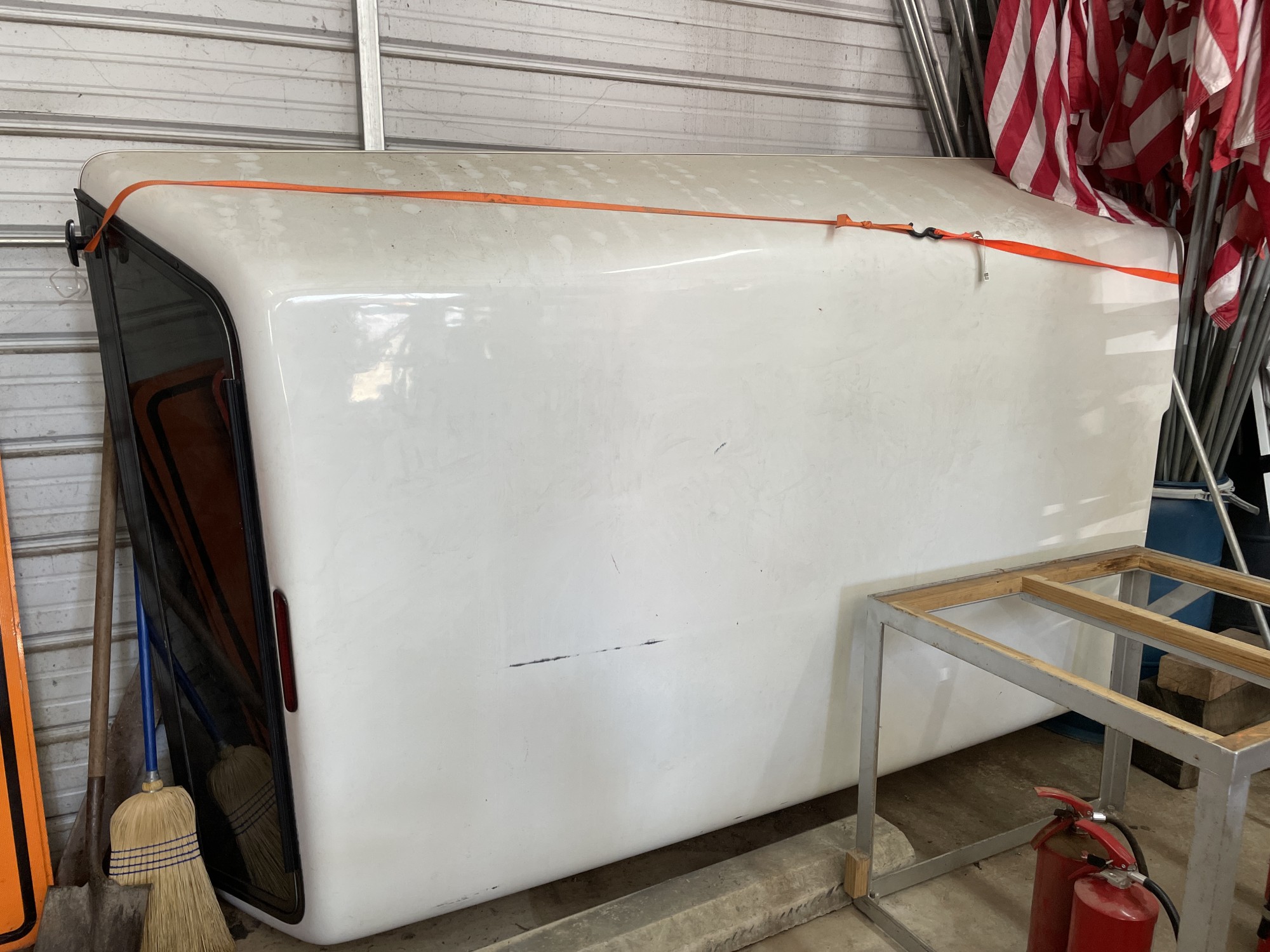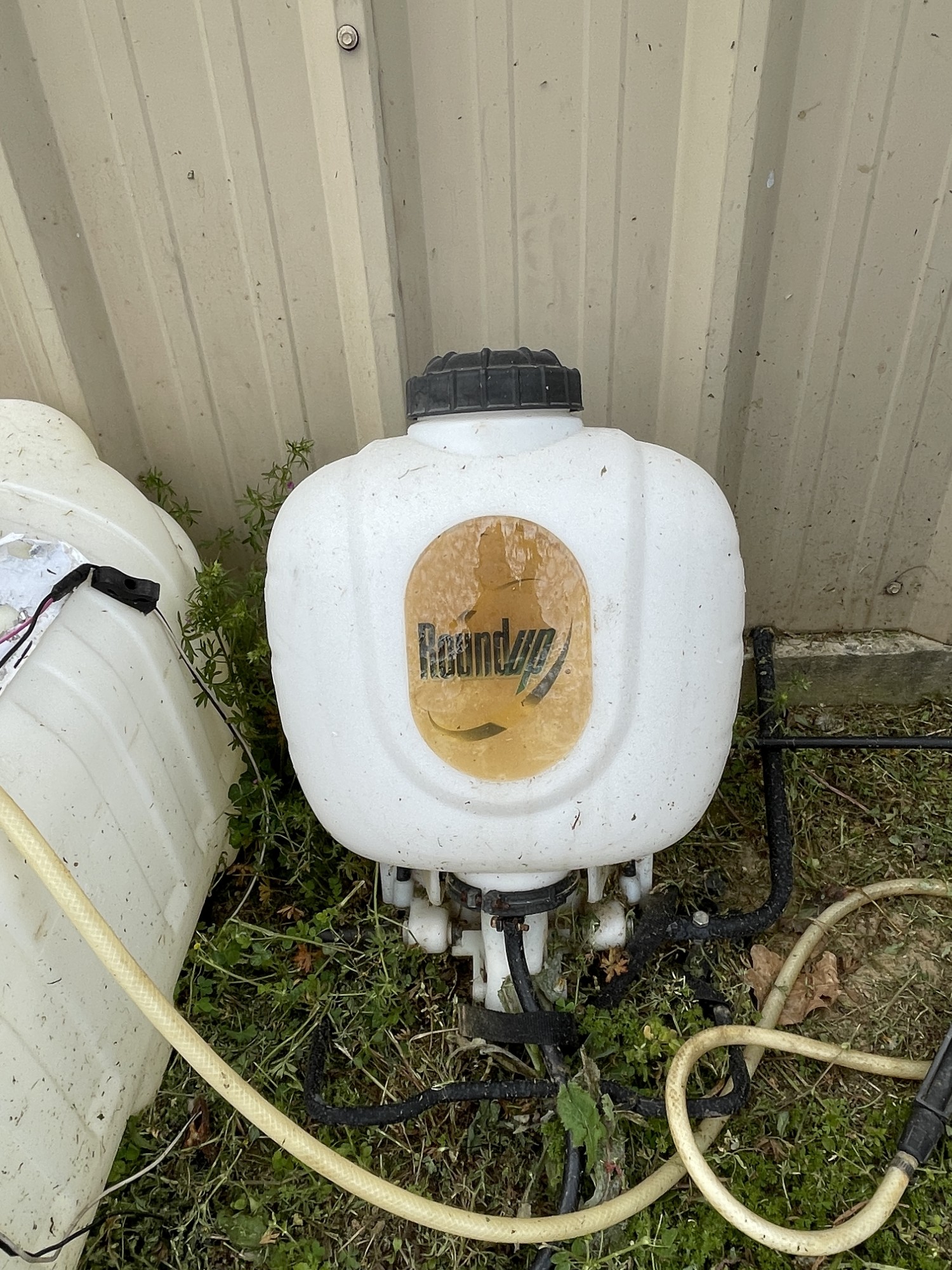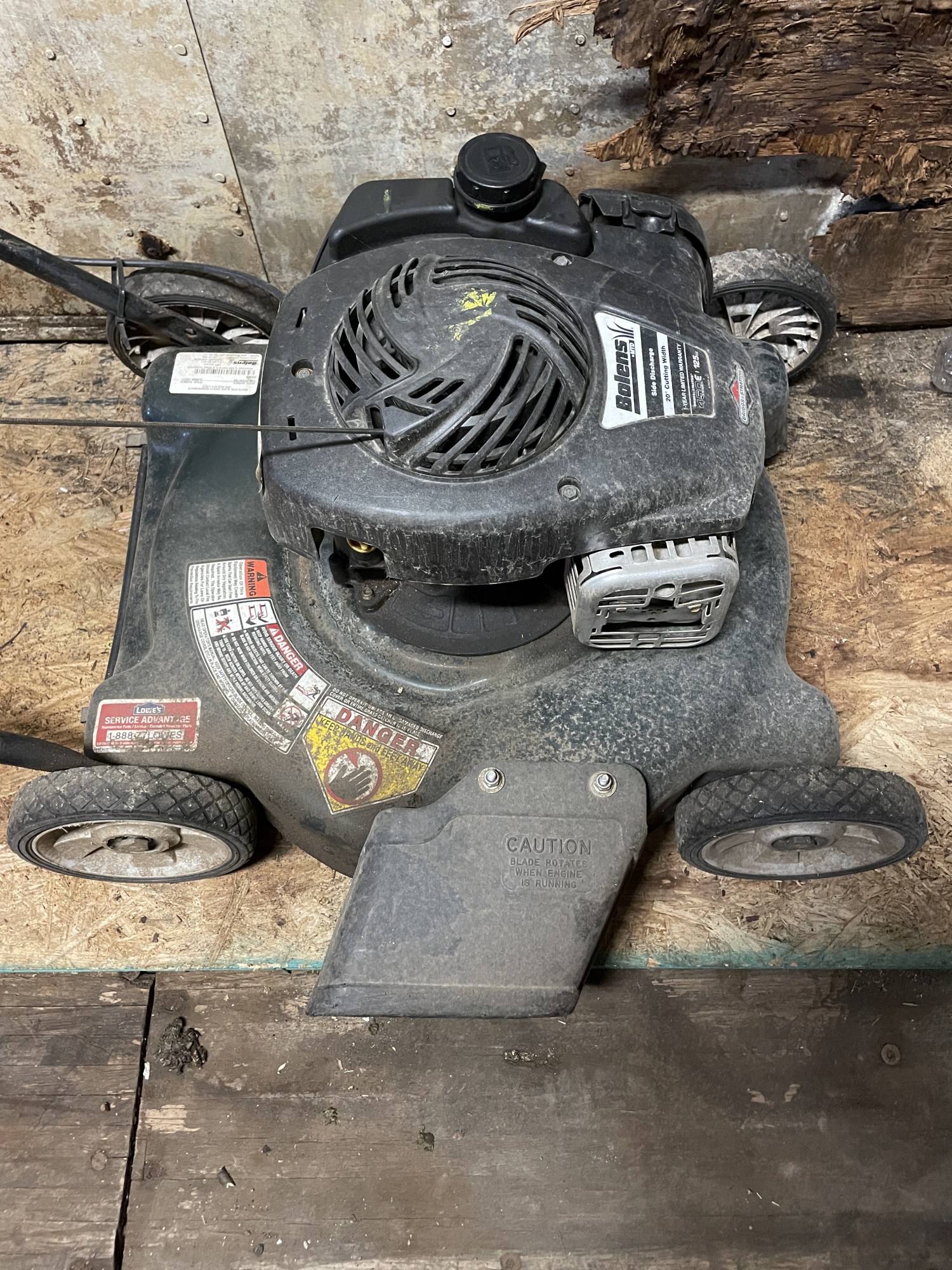 Push Mower (there are 2)
Bolens 20″ side discharge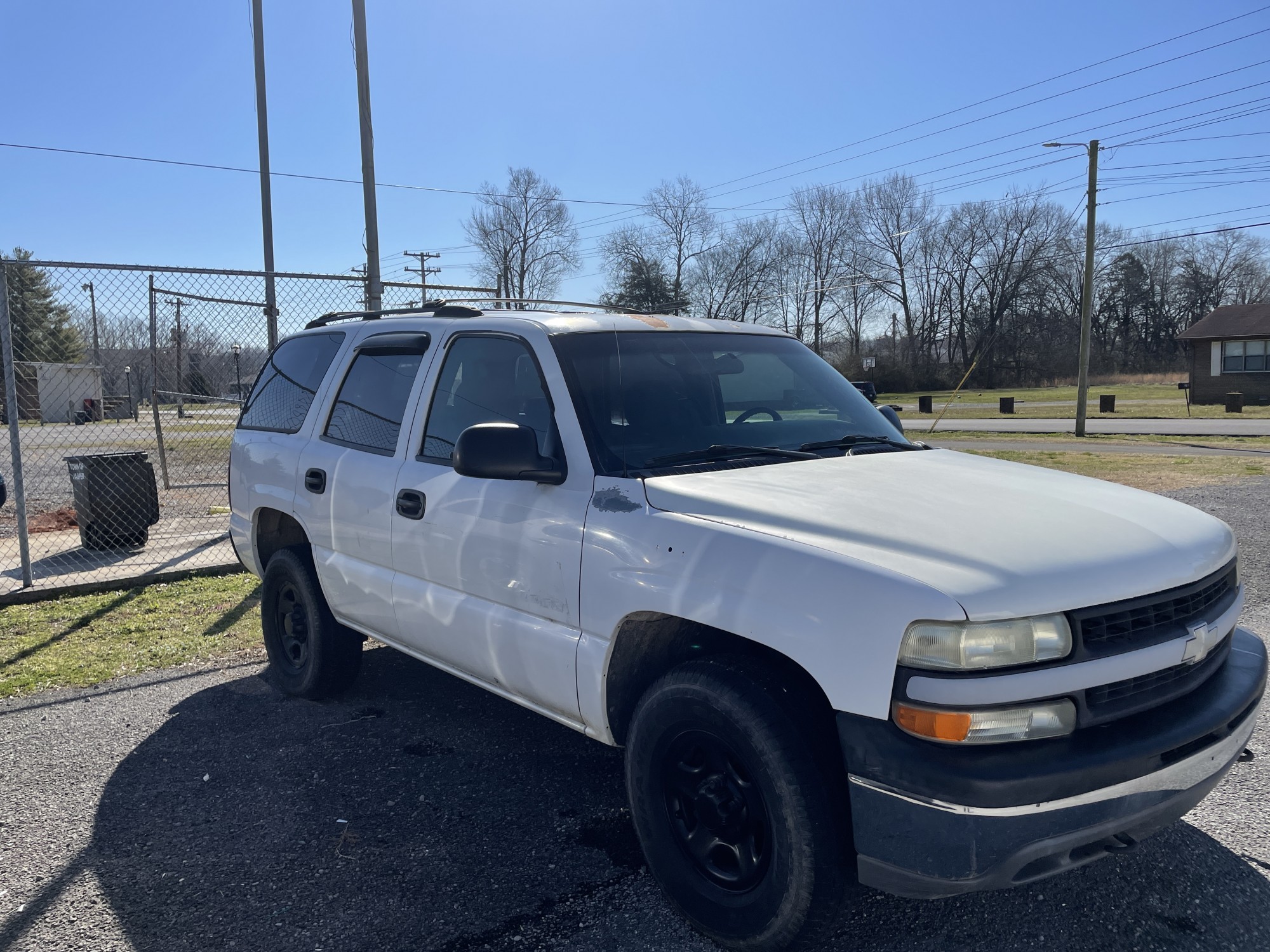 Chev SUV
 2001 Chevy Tahoe, 140,000 est. miles
New motor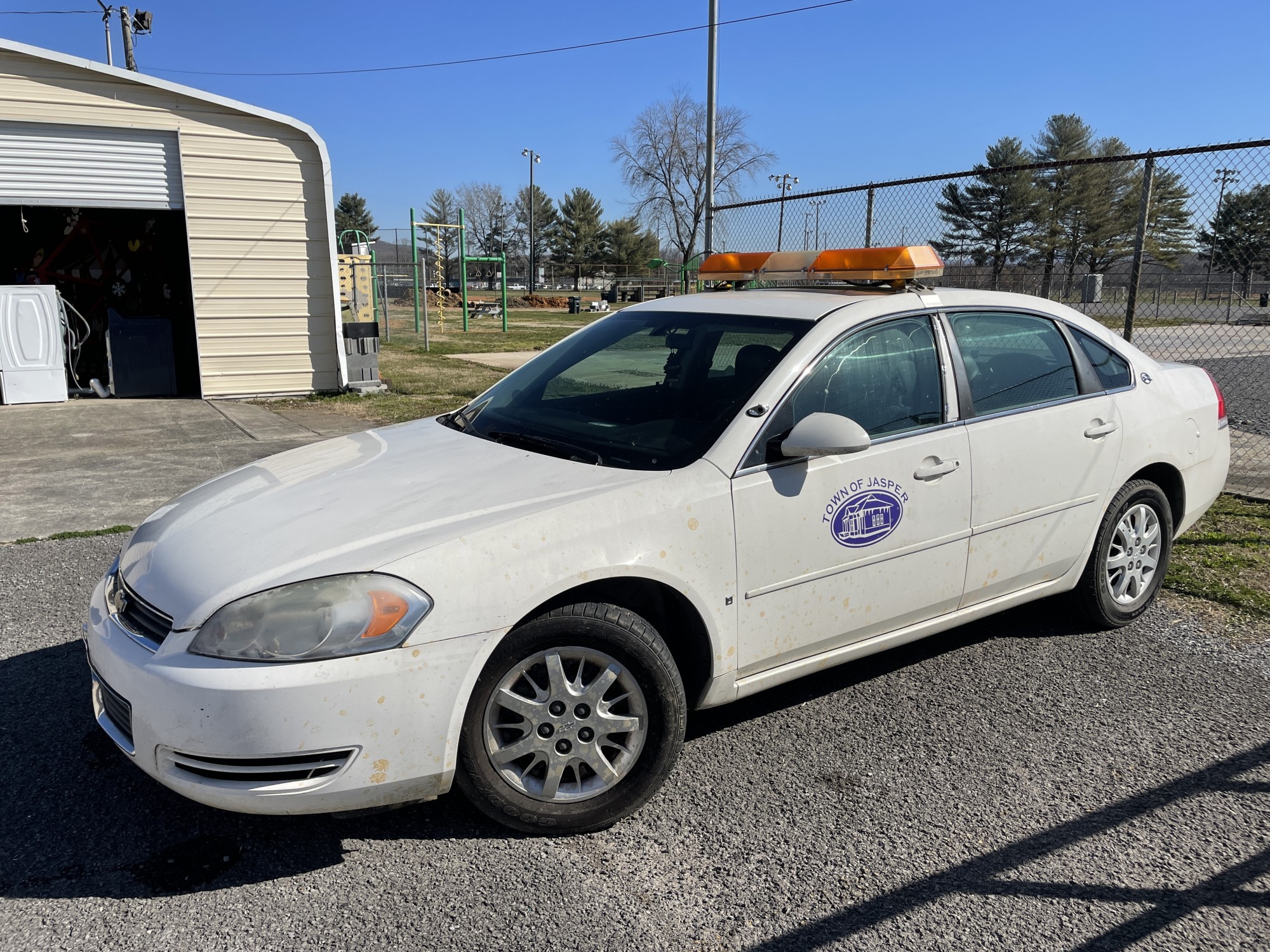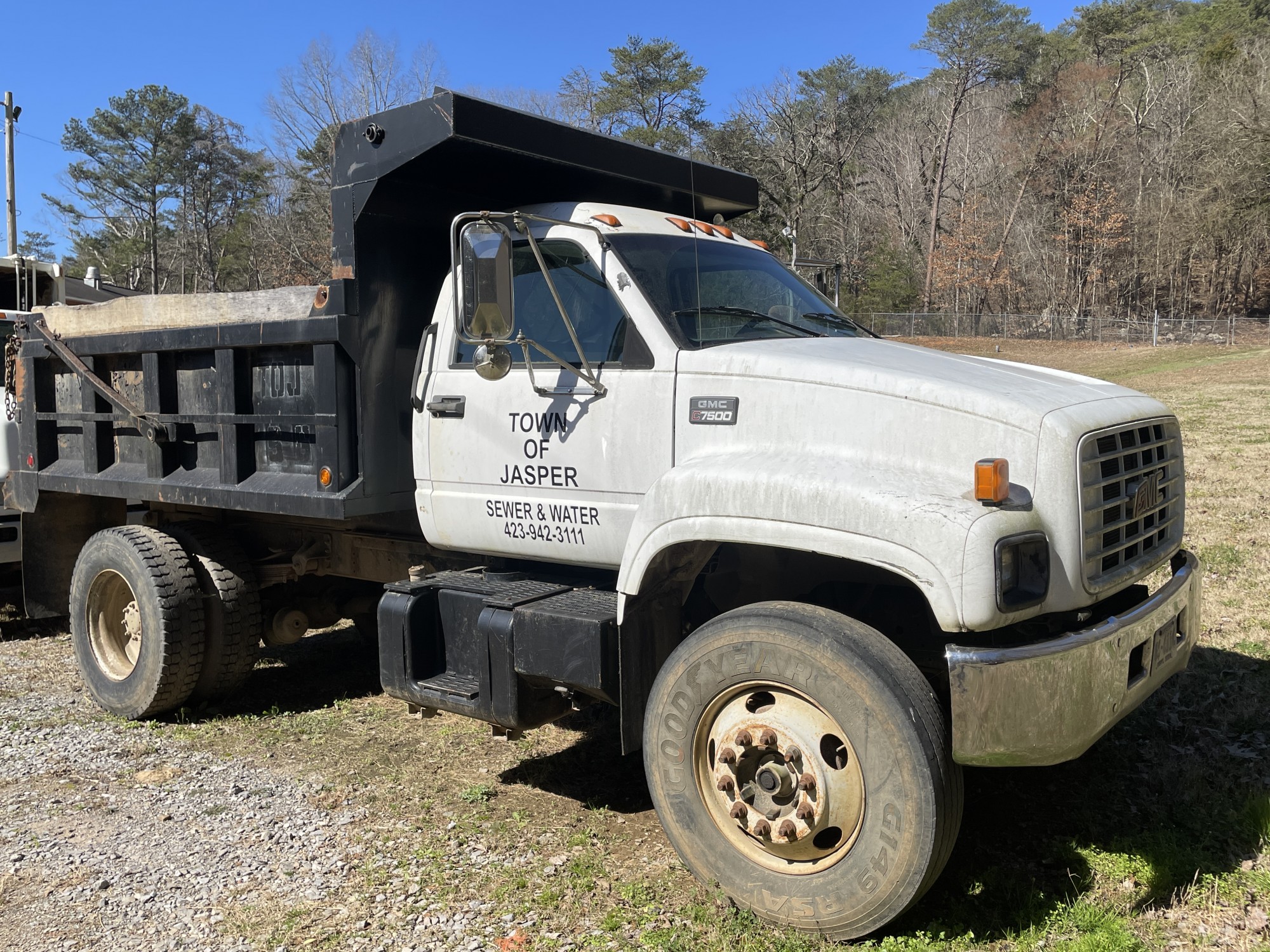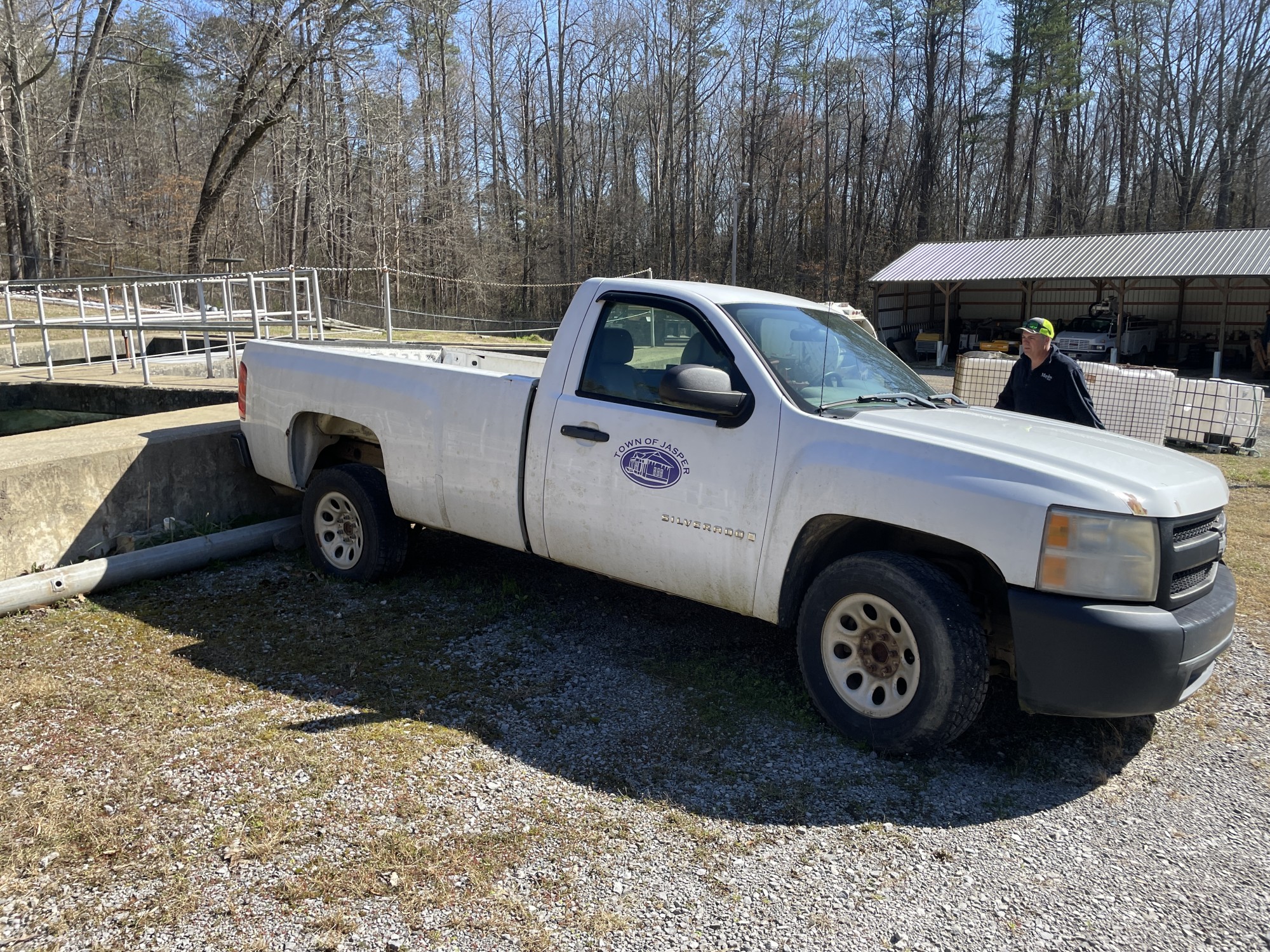 Chev Truck
2007 Silverado 200,000 mi needs transmission